Back in August, I unveiled Rackspace's step into Microsoft virtualization and private cloud offerings. Well, today I am honored to tell you that Rackspace now supports Microsoft's cloud platform, which includes Microsoft Hyper-V, System Center, Windows Server, and Windows Azure Pack, in all of our U.S. data centers. Additionally, Rackspace is now a member of the Microsoft Cloud OS Network.
Offering and supporting Microsoft's cloud platform is a key component of our Managed Cloud strategy. We've learned that our customers desire a cloud that truly works for them. In some cases that means our OpenStack-powered Rackspace Private Cloud, and in others it means with Microsoft technology.  Today we offer you a choice, and both come backed by Fanatical Support, by Rackers who are ready to make your cloud work for you.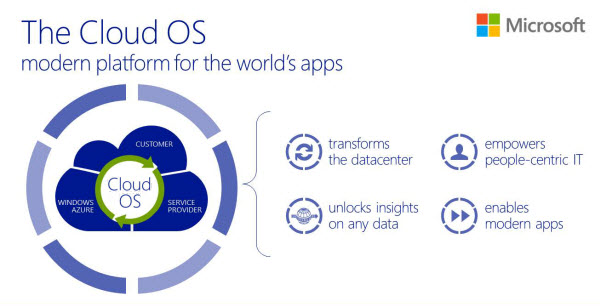 Marco Limena, vice president of Hosting Service Providers at Microsoft wrote last week about updates to the Cloud OS Network, talking about the opportunities for Cloud OS network partners to build value-add services, taking them to market faster while also meeting customer needs around hybrid computing.
"I am extremely excited to see Rackspace deepening their support for Microsoft technology and their entrance into the Cloud OS Network. The combination of their Fanatical Support and the Microsoft cloud platform delivers a compelling solution for customers that require a private hosted solution," said Limena. "We are very excited about today's news with Rackspace, as we build on our long-standing partnership, and look forward to working together over the coming years."
Our Microsoft roots at Rackspace go back almost to our founding, and a sizeable portion of our technical Rackers specialize in Microsoft technologies. Rackspace customers who use Microsoft software tend to be looking for the "whole package," meaning they want a place to host their servers along with a partner who can work with them to ensure they run better here than anywhere else in the world. Microsoft's cloud platform does what traditional operating systems do – it manages applications and hardware – but at the scope and scale of cloud computing. That is exactly what we have now – world class Microsoft cloud platform technology backed by an army of Rackers passionate about building and managing those clouds.
As the commodity cloud grew in size and acceptance, and shrunk in cost, the difference between managed clouds and commodity clouds became increasingly apparent. It was only natural that we take our years of experience supporting Microsoft servers and apply it to managing Microsoft clouds. We do this by combining our expertise in Microsoft Hyper-V, System Center, Windows Server and Windows Azure Pack. We have also shared this expertise with the Microsoft Cloud OS Network, which has a mission to deliver a consistent platform across customer data centers, in Microsoft Azure and through providers like Rackspace.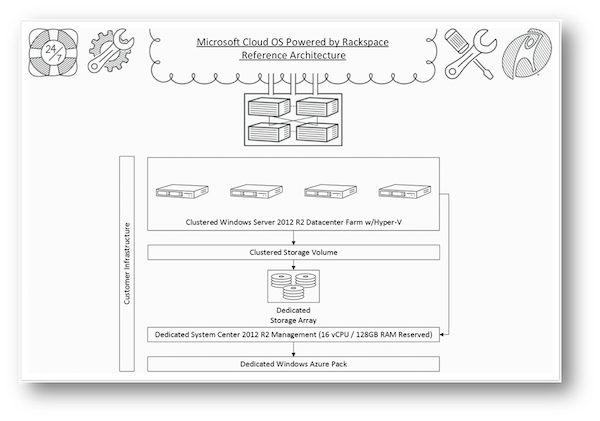 I feel like the first 15 years of Rackspace was getting us ready for this moment. It's in this moment that we take the individual data center and Microsoft competencies we have established and combine them into a singular cloud product and a service.  It's this product and service that I feel enables IT professionals to:
Maximize their IT resources
Focus their personnel on managing solutions, not hardware
Utilize public and private cloud in ways that are best for their own business and manage through a single pane of glass
Apply Rackspace Fanatical Support at the cloud and VM levels in ways that work best for them
Please join me in welcoming Microsoft's cloud platform to Rackspace powered by Rackers. This gives us another powerful tool to make your cloud work for you.