At Rackspace, we pride ourselves on driving creative conversations by bringing together thinkers with diverse experiences, skill sets and perspectives. That's why on Saturday we were incredibly excited to welcome a sold out crowd to our global headquarters for the fourth rendition of TEDx San Antonio.
More than 500 people showed up to hear a star-studded lineup of 19 community activists, entrepreneurs and academics who spent the full day discussing prison reform, regenerative medicine, therapy and Texas architecture, among other "ideas worth spreading."
Rackspace Chairman Graham Weston kicked off the conference with a nod to Bibliotech, the nation's first all-digital library, which gives patrons free access to a catalog of 20,000 e-books and 400 audio books. He welcomed to the stage former Bexar County Judge Nelson Wolff, who said the community technology center is intended to promote reading as recreational.
The introduction was the perfect segue to the first TEDx speaker, Anastasia McKenna, a children's storybook teller who challenged the audience to pick up a book and give kids the experience of live, multi-sensory and raw storytelling.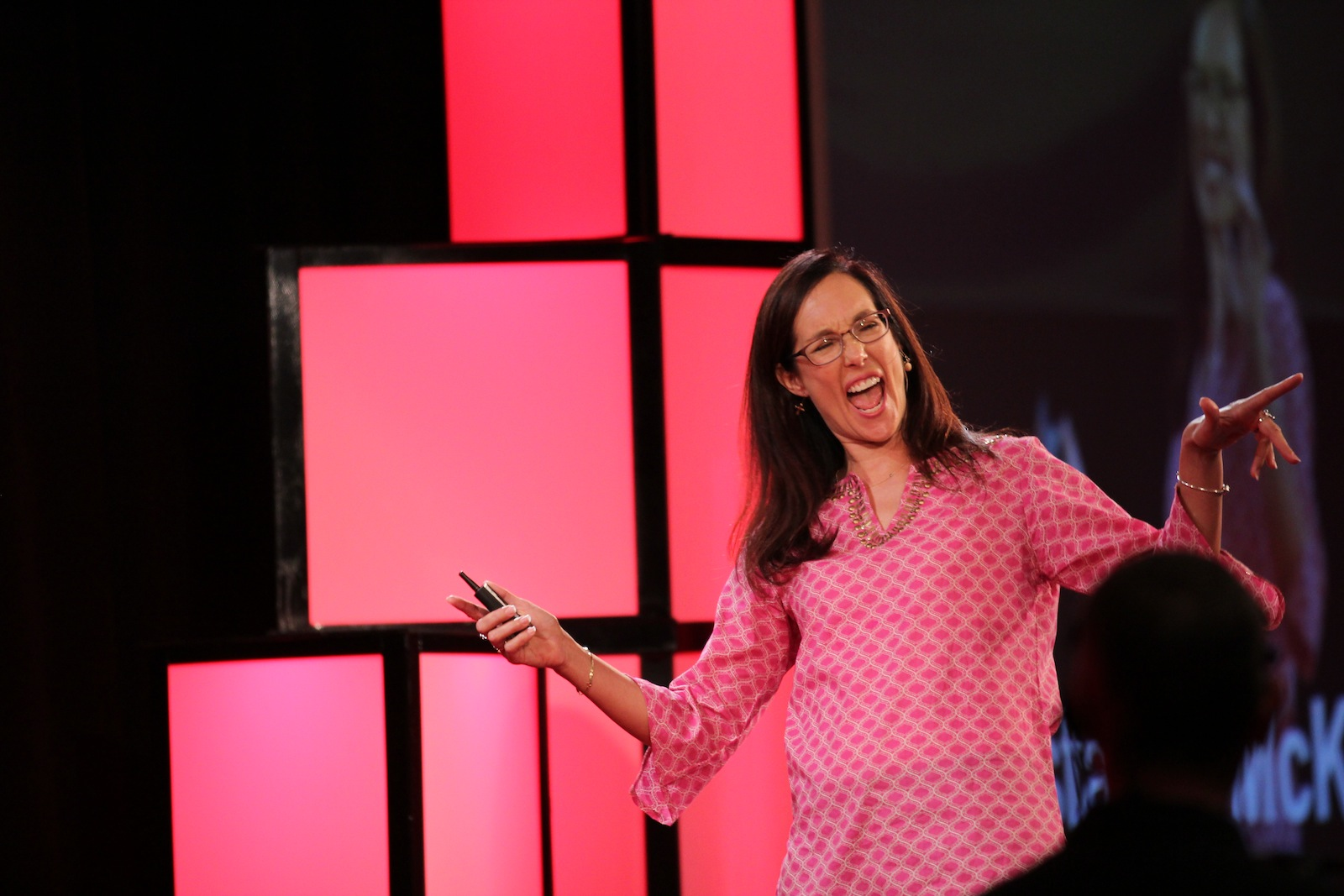 Afterward, space architect Samuel Ximenes described the evolution of space exploration from a government program to an entrepreneurial initiative. He said the private sector is leading the way to space, and Texas is poised to become a Mecca of human space exploration thanks to its positioning in the Gulf Coast.
Later that morning, Eric Fletcher, Chief Marketing Officer at Perspective, delved into his journey growing up legally blind and questioned the way people tend to use benchmarks, like standardized testing, to define the boundaries of their lives.
Community activist and educator Liza Long, who penned the essay "I am Adam Lanza's Mother" in December 2012 after the shooting at an elementary school in Newton, Conn., left 20 first-graders and six teachers dead, shared her struggles as a parent of a child with mental illness. Long said the three largest treatment centers for mental illness in the United States are all housed in correctional centers: Cook County Jail in Illinois, the Los Angeles County Jail and Riker's Island Prison in New York.

Attorney Ryan Cox also delivered a talk on incarceration in the United States. He said 2.6 million people are currently incarcerated in the United States—and 60 percent of people released from prison will return within five years. Cox cited the high recidivism rate as the result of draconian sentencing laws and a poor rehabilitation system, where inmates are not prepared for reintegration into society.
These are just a few of the "ideas worth spreading" that we heard on Saturday. You can listen to the full suite of TEDx San Antonio conversations here, or you check out the clip below for a glimpse of TEDx San Antonio, as produced by video storyteller extraordinaire and Racker Dave Sims: