This is a guest post written and contributed by Vid Luther, Founder of ZippyKid, a Rackspace Cloud Tools partner.

We've all seen the stats, WordPress powers 13% of the web, or 22,000,000 websites. There's no question that WordPress is more than just a blogging tool now, companies have been adapting it as a CMS for years, and with the introduction of 3.0, it's become even more powerful.
With all the flexibility WordPress offers, it can be daunting for someone who just wants a good looking website, to make sense of all the options, the number of plugins with similar functionality, and configuration options. That's where ZippyKid comes in.
ZippyKid offers a WordPress hosting solution that lets you focus on your content, not your content management system.
When you sign up, you get a WordPress site that's already configured with the right plugins to handle SEO, performance, and security.
Who it's for:
Our offering is not for people who want to learn WordPress, it's for agencies that have developed WordPress sites, but don't  want to deal with the day to day aspects of server adminstration, and WordPress administration. It's for people who want to deliver great content to their audiences, as opposed to spending time configuring the server or WordPress to the most optimal settings.
What you get:
The latest version of WordPress, with some of the most effective plugins configured and active, Akismet for Spam, w3-total-cache for speed, and some custom functionality on the server end that prevents brute force logins to WordPress.
Your WordPress site is hosted on a custom cluster built on top of the entire set of Rackspace Cloud offerings, we use Cloud Servers, Load Balancers, and Cloud Files to enhance the average WordPress install from the get go.
In the end, what you as the agency get, is peace of mind, and your clients get to see their site load 3X faster than before, which helps them move up in Google positions, and also helps them sell their products faster.
Rackspace Customer Offer:
We're inviting customers of Rackspace to try us out for 60 days, we'll even migrate your existing site to our system for free. That's a $190 value. We guarantee you that your site will load much faster, than it did before.
Go to http://zippykid.com/rackspace to get started.
Want to learn more? Have questions? Join us for a live webinar:
When: Tuesday, May 24, 2011 @ 2PM CT
Topic: Leverage the power of ZippyKid for your WordPress sites
______________________________________________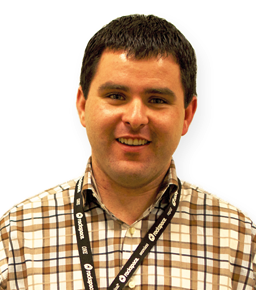 Cameron Nouri, from the Rackspace Business Development team, is your connection to the Rackspace Cloud Tools Partner Ecosystem. If you have developed solutions or services that makes life easier for people to take advantage of the cloud he would like to talk to you! You can contact Cameron any time to learn more about this unique program and the benefits for your business.